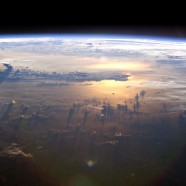 Two research fellow opportunities are available at the European Astronaut Centre (EAC); one in human factors and astronaut training, the other in energy provision for future exploration scenarios. Both posts are sponsored by the the Italian Space Agency (ASI) as part of an ESA-ASI integrated team, so there is a strong Italian language requirement, but applications are open to nationals of all ESA member states.

More details can be found at the following links:
Research Fellow in Future Human Exploration Technologies
Research Fellow for Training, Learning Tools & Technology
The closing date for applications for both opportunities is 7th November 2017.