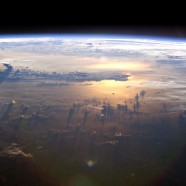 Six postdoctoral positions in origins of life research are available at the Origins Center in the Netherlands. The Origins Center is a recent, multidisciplinary and multi-institute initiative comprising a large number of top tier scientists in the Netherlands and is coordinated by the University of Groningen. Scientists affiliated with at least 17 Dutch universities and research institutes participate in its research. The center aims to investigate:
The origin of life and of life-bearing planets
The predictability of evolution
Building and steering life from molecule to biosphere
Finding extra-terrestrial life
Mathematical concepts needed for bridging large spatial, temporal and organisational scale differences.
Fellowships are available within the following topics:
217354 Developing, testing and operating the Origins Simulator
217355 Identifying factors enabling predictability of evolution
217356 Building and directing life
217357 Modelling planet earth as an exoplanet
217358 Mathematically understanding downward causation.
Application deadline: 25 September 2017 12:00 pm CEST
More information and application instructions can be found here.