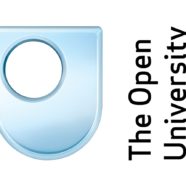 A three Year Post Doctoral Research Associate position in Astrobiology/Planetary Science.
Applications are invited for a Leverhulme-funded PDRA position within the Faculty of Science, Technology, Engineering and Mathematics. The aim of the project is to investigate the feasibility of contemporary life elsewhere in the solar system with a focus on Mars and the sub-surface oceans icy moons, Enceladus and Europa. You will combine laboratory-based simulation experiments with thermochemical modelling to define the limits of habitability and investigate whether primitive Solar System material could support life. The simulation experiments will be modelled to demonstrate how biology influences the geochemistry within the system and to identify potential bio-signatures for life. This work is truly multidisciplinary, combining geochemistry, minerology and microbiology, and ground-breaking in defining and understanding contemporary, potentially habitable environments.
We wish to recruit a highly motivated PDRA with a record of published research or evidence of forthcoming publications. Applicants must have (or will shortly obtain) a PhD in Earth Science, Planetary Science, Geochemistry, Chemistry, or a related field.
Closing date: Midday, 19 September. Interview date is to be advised.
Application link: http://www.jobs.ac.uk/job/AOL270/post-doctoral-research-associate/